Application Criteria and Process
Thank you for your interest in BayCare Health Systems Pharmacy Residency Programs. We are utilizing the ASHP supported application portal PhORCAS (Pharmacy Online Residency Centralized Application Service) for ALL resident application submissions.
Residency candidates should submit all requirements for acceptance through the PhORCAS website. Once submitted, applications will be reviewed and candidates will be selected for on-site interviews. After the interviews are completed, a rank list will be submitted to ASHP via the National Matching Service. The ASHP Resident Matching Program will provide the program with matched candidates
The application deadline for all residency programs will be
January 10th
Please review each site and applicable program, as they vary by location.
To complete a PHORCAS application, the following information is required:
CV
Letter of Intent
3 References
Copy of college transcript(s)
Please see below for program specific deadlines and/or required supplemental application materials
The Master of Science Degree in Pharmaceutical Sciences / Two Year Health-System Pharmacy Administration and Leadership (HSPAL) Residency Program is offered in collaboration with University of North Carolina Hospitals (UNCH), Duke University Health-System (DUHS), Wake Forest Baptist Health (WFBH), Mission Hospitals (MH), Moses Cone Health (MC), Massachusetts General Hospital (MGH), BayCare Health System (BHC), and Hospital of the University of Pennsylvania (HUP). While everyone who is accepted into the program will receive their Master of Science Degree from the University of North Carolina at Chapel Hill, the residency component is divided across the multiple medical center sites.
Interested applicants will need to apply to the University of North Carolina Graduate School for their didactic component. The applicant will also need to complete separate applications for each residency program to which they wish to apply.
UNC Graduate School Application:
Complete a Graduate School application for admission (see web link below)

Create an online account and fill out the application
The application information is as follows:

Level of Study: Graduate
Type of Applicant: New degree seeking applicant
Major: Pharmaceutical Sciences
Degree: Master of Science
Area of Interest or Specialization: Practice Advancement and Clinical Education
Select the term of entry: Fall 2021

Fill out the applicant information
Fill out educational background
Upload your UNOFFICIAL transcripts—undergraduate and graduate (if matched to a NC program, official transcripts will be sent to the graduate school at that time)
Upload a Statement of Purpose
GREs are waived for applicants with greater than a 3.0 GPA
Upload a copy of your CV / Resume
 Submit the application and pay the non-refundable $90 application fee
Provide three letters of recommendation (May be identical to those provided for the residency program application)

Provide these through the Recommendations link on the online application under "Important Links"
The application deadline for the UNC Masters Degree will be
January 1st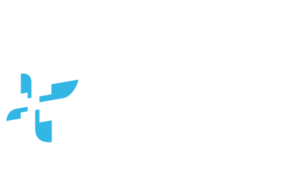 BayCare Pharmacy Residency Program © Copyright 2020