PGY2 Critical Care Residency
Morton Plant Hospital's Post-Graduate Year Two (PGY2) Critical Care Pharmacy Residency program is a 12-month program that provides highly specialized training for residents in all aspects of critical care. The critical care pharmacy residency is based at the Morton Plant Hospital campus, with opportunities to gain experience throughout the BayCare system. By meeting community health care needs for over a century, Morton Plant Hospital has earned a reputation for being one of the most effective, well-managed hospitals in America, with three intensive care units and 59 critical care beds. Residents will have opportunities to function independently as practitioners by conceptualizing and integrating accumulated experience and knowledge and incorporating both into the provision of patient care that improves medication therapy. The PGY2 Critical Care program is designed to ensure residents possess competencies that qualify them for clinical pharmacist and/or faculty positions and eligibility for attainment of board certification in critical care.
Morton Plant Hospital's PGY2 Critical Care Program
The PGY2 Critical Care Pharmacy Residency Program is a 12-month program that provides highly specialized training for residents in critical care, with a goal to develop a pharmacist with skills and abilities to successfully practice as a critical care clinical pharmacist.
Program Summary:
The PGY2 Critical Care program is designed to build on general PGY1 pharmacist competencies and provide advanced experiences to further develop expertise in critical care medicine. Residents will gain critical care experience through participation in:
Multidisciplinary rounds
Cardiac/respiratory arrests
Stroke alerts
Cardiac alerts
Rapid sequence intubations
Procedural sedations
Additionally, residents will conduct prospective medication order review, answer drug information questions, and participate in multiple committees affecting critical care medicine. They will be required to complete a research project and will have opportunities to assist in precepting pharmacy students as well as PGY1 residents. By the end of the program, the resident will have been immersed within the critical care team and be trained to handle a wide variety of disease states, as well as prioritize patient care in a dynamic clinical environment.
The resident may also complete a Teaching Certificate program offered through the University of Florida, College of Pharmacy or University of South Florida, College of Pharmacy.
The PGY2 residency program core rotations include:
Orientation
Medical Surgical ICU
Neuro ICU
Cardiovascular ICU
Emergency Medicine
Infectious Diseases
Rapid Response
Longitudinal rotations include:
Code Response
Research Project
Continuing Education presentation
Elective rotations may include:
Program Benefits:
Competitive Salary
Medical Plan with prescription drug coverage
Dental and Vision Plans
Paid Time Off (PTO)
Opportunity to Contribute Pre-tax Dollars to a 401 (k) Plan
Life Insurance, Short- and Long-Term Disability Coverage, Accidental Death and Dismemberment Coverage
Professional Travel Reimbursement
Team Member Services: Team members receive a discount rate on a variety of events, programs, and tickets to area attractions
Requirements for Acceptance:
The applicant must participate in the MATCH process
Online application through PhORCAS

Letter of intent
Current Curriculum Vitae
Three letters of recommendation
Official transcript from all colleges of pharmacy attended
The applicant must possess a Pharm.D. degree from an ACPE-accredited college of pharmacy and have successfully completed an ASHP accredited PGY1 residency prior to the start of the residency program.
The applicant must have active Florida Pharmacist License within 90 days of the residency start date.
The applicant must participate in an interview.
Application Process:
Residency candidates should submit all requirements for acceptance through the PhORCAS website. Once submitted, applications will be reviewed and candidates will be selected for on-site interviews. After interviews are completed, a rank list will be submitted to ASHP via the National Matching Service. The ASHP Resident Matching Program will provide the program with the matched candidates.
Deadlines:
PhORCAS application deadline:  January 10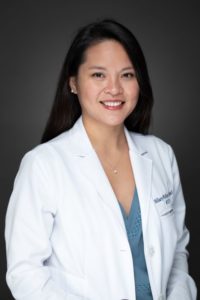 Hillary Phillips, Pharm.D., BCCCP
Hillary received her Doctor of Pharmacy from the University of South Florida Taneja College of Pharmacy. She completed a PGY-1 Pharmacy Practice Residency and PGY-2 Critical Care Residency from Orlando Health. Hillary is a critical care pharmacist at Morton Plant Hospital and is board-certified in critical care.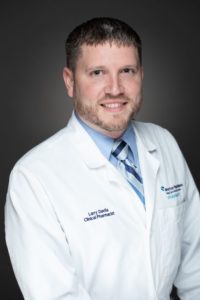 Lawrence Davila, Pharm.D., BCPS, BCCCP
Lawrence received his Doctor of Pharmacy from University of Florida College of Pharmacy. He completed a Pharmacy Practice Residency at Morton Plant Hospital. Lawrence is the Medical Surgical ICU clinical pharmacist for Morton Plant Hospital and is board-certified in pharmacotherapy and critical care.
Khoa Dang
- Class of 2022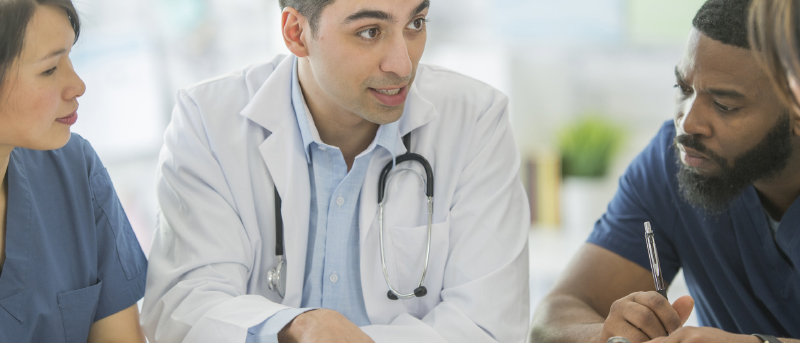 We strive to provide excellence in pharmacy training at all of our sites and offer a wide variety of training opportunities that prepare our graduates to excel at the next level of their career.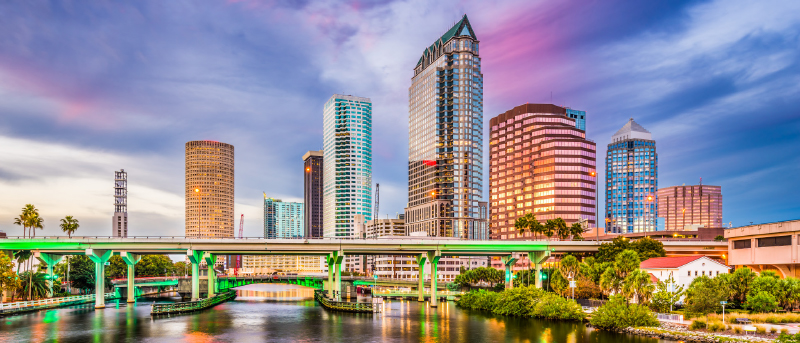 BayCare Health System covers the Tampa Bay Area, which comprises of several major cities in southwest Florida including Tampa, St. Petersburg, and Clearwater.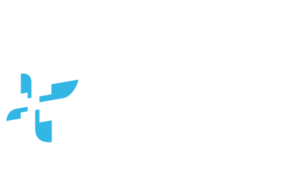 BayCare Pharmacy Residency Program © Copyright 2020