Winter Haven Hospital Pharmacy Residency
Founded in 1926, Winter Haven Hospital (WHH) has an outstanding reputation for superior, patient-centered care. The PGY1 Pharmacy Practice Residency Program is based at Winter Haven Hospital's main campus, with opportunities to gain experience throughout the BayCare Health System.
The Department of Pharmacy is responsible for the pharmaceutical care services for approximately 468 acute care beds with an average daily census of over 300 patients.  It consists of over 50 team members, including 23 clinical pharmacists, 27 pharmacy technicians, along with administrative and support personnel.  Additionally, the department leads several quality improvement programs, such as the Medication Use Safety Teams, Adverse Drug Reaction reporting, Medication Use Evaluations, Automatic Therapeutic Interchange, and other medication use activities.
Clinical pharmacists at Winter Haven Hospital are actively involved in medication order review, therapeutic monitoring, patient care planning and management, student and resident preceptorship, and interactive relationships as part of the health care team. Pharmacy technicians provide an integral component of the drug distribution process through the use of an automated, point-of-use dispensing system.
Winter Haven Hospital PGY1 Pharmacy Residency
Our ASHP-accredited residency program offers a comprehensive experience through a variety of training opportunities. The program builds on the Doctor of Pharmacy (PharmD) curriculum to contribute to the development of clinical pharmacists responsible for pharmaceutical care of patients with a wide range of conditions.
Program Summary:
This adult PGY1 program is designed to provide 12 full, consecutive months of training at Winter Haven Hospital. The resident will collaborate with the medical staff to assure rational prescribing of medications, work with patients to enhance their knowledge of the medications they receive, and partner with nursing to improve the overall safety of medication use. Most of the residency can be adapted to the resident's specific areas of interest.
All residents are required to complete learning experiences in core subject areas considered essential to pharmacy practice. A broad range of elective learning experiences are available that allow the resident to be flexible in pursuing individual goals.
As a teaching hospital, PGY1 residents interact regularly with medical residents from the Florida State University College of Medicine Family Medicine Residency Program.
Additional learning experiences include:
the development and completion of a research project
medication use evaluation (MUE)
Pharmacy and Therapeutics (P&T) drug monograph
development of oral and written communication skills
participation in various departmental and hospital committees
experiences in hospital administration
rounding with FSU COM Family Medicine residents
the ability to practice pharmacy in various areas throughout the health-care system.
The PGY1 residency program core rotations include:
Critical Care
Emergency Medicine
Infectious Disease
Internal Medicine
Orientation
Practice Management/Therapeutic Policy
Required longitudinal rotations:
Heart Function/Ambulatory Clinic
Longitudinal Activities and Staffing
Longitudinal Research
Elective rotations may include:
Advanced Rotations
Cardiology
Hospitalist
Informatics
Oncology
Psychiatry
Transitions of Care
Program Benefits:
Competitive Salary
Medical Plan with prescription drug coverage
Dental and Vision Plans
Paid Time Off (PTO)
Opportunity to Contribute Pre-tax Dollars to a 401 (k) Plan
Life Insurance, Short- and Long-Term Disability Coverage, Accidental Death and Dismemberment Coverage
Professional Travel Reimbursement
Team Member Services: Team members receive a discount rate on a variety of events, programs, and tickets to area attractions
Requirements for Acceptance:
The applicant must participate in the MATCH process
Online application through PhORCAS

Letter of intent
Current Curriculum Vitae
Three letters of recommendation
Official transcript from all colleges of pharmacy attended
The applicant must possess a Pharm.D. degree from an ACPE-accredited college of pharmacy

The applicant must have active Florida Pharmacist License within 90 days of the residency start date
The applicant must participate in an interview
Application Process:
Residency candidates should submit all requirements for acceptance through the PhORCAS website.  Once submitted, applications will be reviewed and candidates will be selected for an on-site or virtual interview.  After the interviews are completed, a rank list will be submitted to ASHP via the National Matching Service.  The ASHP Resident Matching Program will provide the program with the matched candidates.
Deadlines:
PhORCAS application deadline:  January 10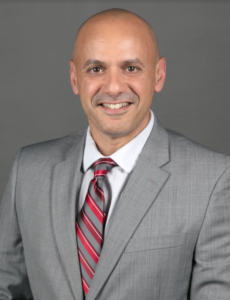 Jovino Hernandez, PharmD, BCPS
Jovino received his Doctor of Pharmacy from the University of Florida. He completed training at Winter Haven Hospital. Jovino is the Pharmacy Clinical Coordinator for Winter Haven Hospital and Winter Haven Women's Hospital.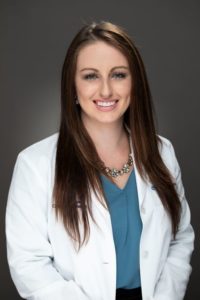 Somer Slappey, PharmD, MS, BCPS, BCCCP
Somer Slappey completed a Doctorate in Pharmacy at the University of Florida in 2015.  Upon graduation, Somer completed a PGY1 and a PGY2 in emergency medicine at Lakeland Regional Health.  She currently practices in the intensive care unit and the emergency department at Winter Haven Hospital.  Somer is board-certified in pharmacotherapy as well as in critical care.  Her interests include teaching, critical care, emergency medicine, and prehospital medicine. Somer has completed a Master of Science in Clinical Toxicology in 2021 through the University of Florida and is currently enrolled in the Ohio State University's Master of Science in Health-System Pharmacy Administration and Leadership program.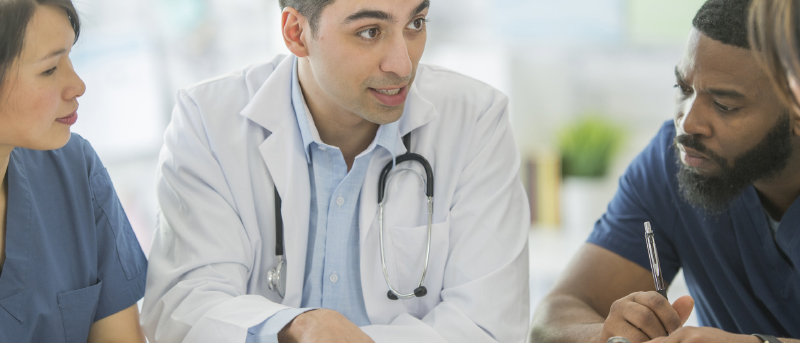 We strive to provide excellence in pharmacy training at all of our sites and offer a wide variety of training opportunities that prepare our graduates to excel at the next level of their career.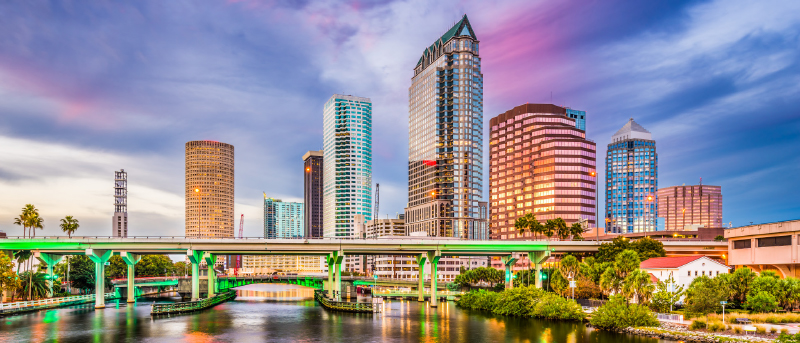 Winter Haven Hospital lies at the center of Central Florida. Nearly equal distance from Tampa Bay and the space coast, our location provides quick access to a variety of theme parks, beaches and other unique experiences.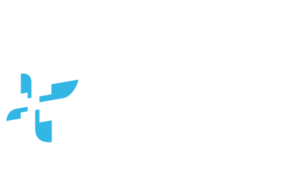 BayCare Pharmacy Residency Program © Copyright 2020