BayCare is a leading not-for-profit health care system founded since 1997  that connects individuals and families to a wide range of services at 15 hospitals and hundreds of other convenient locations throughout the Tampa Bay and central Florida regions. Inpatient and outpatient services include acute care, primary care, imaging, laboratory, behavioral health, homecare and wellness. Our mission is to improve the health of all we serve through community-owned, health services that set the standard for high-quality, compassionate care.
Our Mission
BayCare Health System will improve the health of all we serve through community owned health care services that set the standard for high-quality, compassionate care.
Our Values
The values of BayCare are trust, respect, and dignity. These values reflect our responsibility to achieve health care excellence for our communities.
The History of the BayCare Pharmacy Residency Programs
BayCare has a rich history of nearly 20 years training both PGY1/PGY2 residents in 11 separate hospitals. These programs collectively are the largest residency training program in Florida which provide a unique opportunity to not only obtain an excellent learning experience, but also exposure to the entire pharmacy enterprise of a premier health-system. Our legacy is based on the hundreds of PGY1/PGY2 residents that have been trained and are contributing to the advancement of pharmacy practice.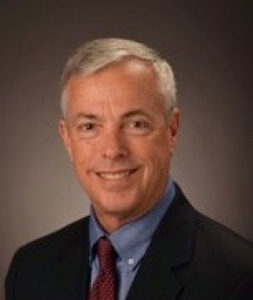 Mike Magee, M.S., R.Ph., FASHP
Vice President of Pharmacy Services
Mike is the Vice President of Pharmacy for the BayCare Health System, a 15-hospital health system headquartered in Clearwater, Florida and serves as an Associate Clinical Professor at the University of Florida, College of Pharmacy.
Mike received his Bachelor's in Pharmacy from Auburn University and his Master's of Science from The Ohio State University. He completed an ASHP-accredited residency at Riverside Methodist Hospital in Columbus, Ohio (now OhioHealth).
Mike has been active in professional organizations with numerous Committee and Council assignments at American Society of Health-system Pharmacists (ASHP) and is a Past President of the Florida Society of Health-System Pharmacists. Mike served as a faculty member of the ASHP Pharmacy Leadership Academy and is recognized as a Fellow of the American Society of Health-System Pharmacists. Mike is also the 2016 recipient of the prestigious Latiolais Leadership Award offered by The Ohio State University.
Mike is particularly proud of the talented team of pharmacists and pharmacy leaders comprising the BayCare Pharmacy Team that serve as preceptors for our residency programs. Together with cutting edge pharmacy programs impacting patients in Tampa Bay and our team, there is no better choice for residency training.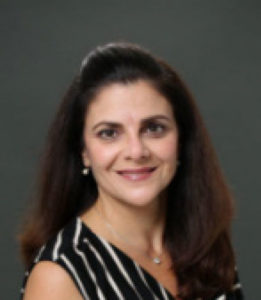 Ann Lumia, PharmD
Director, BayCare Pharmacy Shared Services
Ann is the Director of BayCare Pharmacy Shared Services with oversight of the BayCare residency programs, pharmacy clinical services and pharmacy supply chain.
Ann received her Doctorate of Pharmacy from Nova Southeastern University in south Florida and completed an ASHP accredited residency at the University of Pennsylvania Medical Center in Philadelphia.
PhorCAS – Application & Information
Residency candidates should submit all requirements for acceptance through the PhORCAS website.  Once submitted, applications will be reviewed and candidates will be selected for on-site interviews.  After the interviews are completed, a rank list will be submitted to ASHP via the National Matching Service.  The ASHP Resident Matching Program will provide the program with the matched candidates.
Deadlines:
Deadline to apply for the upcoming residency class:  January 10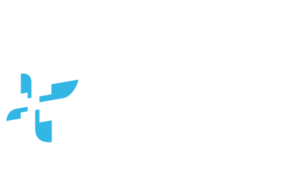 BayCare Pharmacy Residency Program © Copyright 2020