MS Health System Administration Program
This program requires a 2 year commitment in which candidates will complete a PGY1 residency, PGY2 residency, and earn a Master's of Science in Pharmaceutical Sciences with specialization in Health-System Pharmacy Administration and Leadership (HSPAL). BayCare HSPAL residents are at the St. Joseph's Hospital campus in Tampa, FL. This campus is comprised of St. Joseph's Hospital, St. Joseph's Women's Hospital, and St. Joseph's Children's Hospital.  The Department of Pharmacy is responsible for more than 900 acute care beds.
The first year develops a solid clinical foundation and offers administrative experiences. The second year builds proficiency in the delivery of patient-centered care and provides advanced leadership and administrative opportunities within the BayCare Health System. The program prepares graduates to excel in a variety of administrative and leadership careers.
Master's Education
We are proud to have partnered with the UNC Eshelman School of Pharmacy to provide our Health-System Pharmacy Administration and Leadership (HSPAL) residents with a world class didactic education to complement their onsite residency training. Administration residents at BayCare Health System will be part of the UNC master's cohort which includes administration residents from across a variety of practice sites including University of North Carolina Hospitals (UNCH), Duke University Health-System (DUHS), Wake Forest Baptist Health (WFBH), Mission Hospitals (MH), Moses Cone Health (MC), Massachusetts General Hospital (MGH), Hospital of the University of Pennsylvania (HUP), and other various institutions. Residents will be able to remotely attend and participate in class on site from BayCare Health System.
About UNC Eshelman School of Pharmacy
The UNC Eshelman School of Pharmacy is located on the University of North Carolina's campus in Chapel Hill, NC. UNC is world renowned for its efforts in research, pharmaceutics, and international engagement. The UNC Eshelman School of Pharmacy was recently ranked #1 in the country among pharmacy schools by the 2016 US News and World Report. The school of pharmacy also received a $100 million donation for creation of the Eshelman Institute for Innovation to allow for students, faculty, and staff to continue to contribute to the scientific community.
Curriculum
The master's degree curriculum will be completed longitudinally over the two year residency. The master's degree will culminate with a thesis substitute, which consists of a supervised project in health-system pharmacy administration and leadership that has direct implications to the BayCare health-system.
More information about the master's component is included on the UNC Eshelman School of Pharmacy's website.
MS Health System Pharmacy Administration & Leadership Residency Program
The Health System Pharmacy Administration and Leadership Residency with BayCare Health System is a 24-month program designed to provide residents with experiences across a broad range of clinical, administrative, and system level leadership opportunities. Therefore, allowing for the resident to function as an integral part of the department's patient care and administrative services to prepare them for a variety of advanced leaderships positions throughout healthcare.
PGY1 Year
Residents will be part of the St. Joseph's Main, Women's, and Children's Hospital PGY1 cohort and complete the following (5) core and up to (6) elective rotations. These responsibilities include the provision of pharmaceutical care, patient education within inpatient and outpatient settings, and collaboration with preceptors in the education of pharmacy students, committee membership, medication safety initiatives, and operational activities.
The PGY1 residency program core rotations include:
Internal Medicine
Critical Care
Nutrition Support
Pediatrics
Departmental Practice
Elective rotations may include:
Behavioral Health
Cardiology
Cardiology Critical Care
Emergency Department
Infectious Disease
Medication Safety
Neonatal ICU
Adult Hematology/Oncology
Pediatric Intensive Care
Pediatric Oncology
Pharmacy Informatics
Surgery
Transitions of Care
Obstetrics & Gynecology
PGY2 Year
Residents will be part of the St. Joseph's' hospital campus during their PGY2 year and will focus on core rotation experiences around clinical and operations management, finance, human resources, and leadership development. Residents will apply skills learned during their HSPAL Masters coursework and participate in hospital-based and enterprise pharmacy leadership projects.
The PGY2 residency program core rotations include:
Ambulatory Pharmacy Management
Hospital Operations Management
Longitudinal Finance & Budgeting
Longitudinal Managment
Pharmacy Enterprise Leadership
Pharmacy Shared Services
Regional Pharmacy Services
Elective rotations may include:
Central Pharmacy Integrated Services
Clinical Pharmacy Management
Community/Rural Hospital Management
HomeCare Infusion Management
Medication Use Safety
Pharmacy Informatics
Population Health
Supply Chain Management
Women's & Children's Pharmacy Services
Program Benefits:
Competitive Salary
Medical Plan with prescription drug coverage
Dental and Vision Plans
Paid Time Off (PTO)
Opportunity to Contribute Pre-tax Dollars to a 401 (k) Plan
Life Insurance, Short- and Long-Term Disability Coverage, Accidental Death and Dismemberment Coverage
Professional Travel Reimbursement
Team Member Services: Team members receive a discount rate on a variety of events, programs, and tickets to area attractions
Requirements for Acceptance:
The applicant must participate in the MATCH process
Online application through PhORCAS

Letter of intent
Current Curriculum Vitae
Three letters of recommendation
Official transcript from all colleges of pharmacy attended
The applicant must possess a Pharm.D. degree from an ACPE-accredited college of pharmacy

The applicant must have active Florida Pharmacist License within 90 days of the residency start date
The applicant must participate in an interview
Application Process:
Residency candidates should submit all requirements for acceptance through the PhORCAS website.  Once submitted, applications will be reviewed and candidates will be selected for on-site interviews.  After the interviews are completed, a rank list will be submitted to ASHP via the National Matching Service.  The ASHP Resident Matching Program will provide the program with the matched candidates.
For the UNC Masters of Science Degree in Pharmaceutical Sciences with a specialization in Health-System Pharmacy Administration and Leadership (HSPAL) interested applicants will need to apply to the University of North Carolina Graduate School for their didactic component.
Deadlines:
PhORCAS application deadline:  January 10
The application deadline for the UNC Masters Degree will be
 January 1st.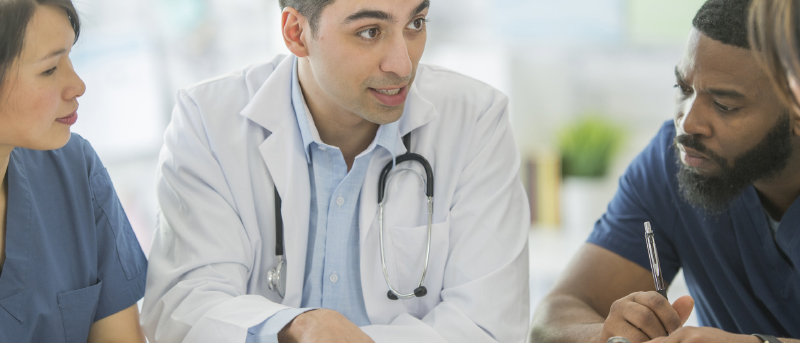 We strive to provide excellence in pharmacy training at all of our sites and offer a wide variety of training opportunities that prepare our graduates to excel at the next level of their career.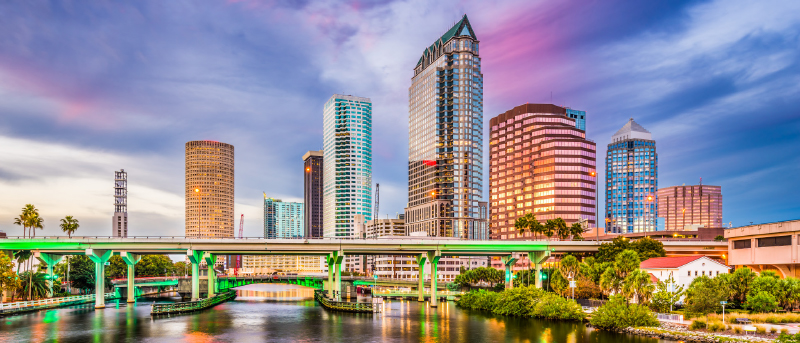 BayCare Health System covers the Tampa Bay Area, which comprises of several major cities in southwest Florida including Tampa, St. Petersburg, and Clearwater.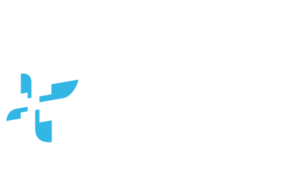 BayCare Pharmacy Residency Program © Copyright 2020